What is plastic?
The term plastic covers a variety of different materials derived from petrochemicals or from natural sources. The consumption and production of plastics has recently shot up and in fact, more than half of all plastics were manufactured after 2005. ​
360
million metric tones*
the quantity of plastics produced worldwide in 2018, a 3% increase on 2017.
Plastic is suited to a range of new applications such as electronics, medical devices, textile fibres and 3D printing.​
* Source : Plastics, the facts 2019, PlasticsEurope
Plastic demand by segment in Europe*
* Source : Plastics, the fact 2019 PlasticsEurope
Building and construction
19.8%
Others (others includes appliances, mechanical, engineering, furniture, medical, etc.)
16.7%
Electrical and electronic
6.2%
Household, leisure and sports
4.1%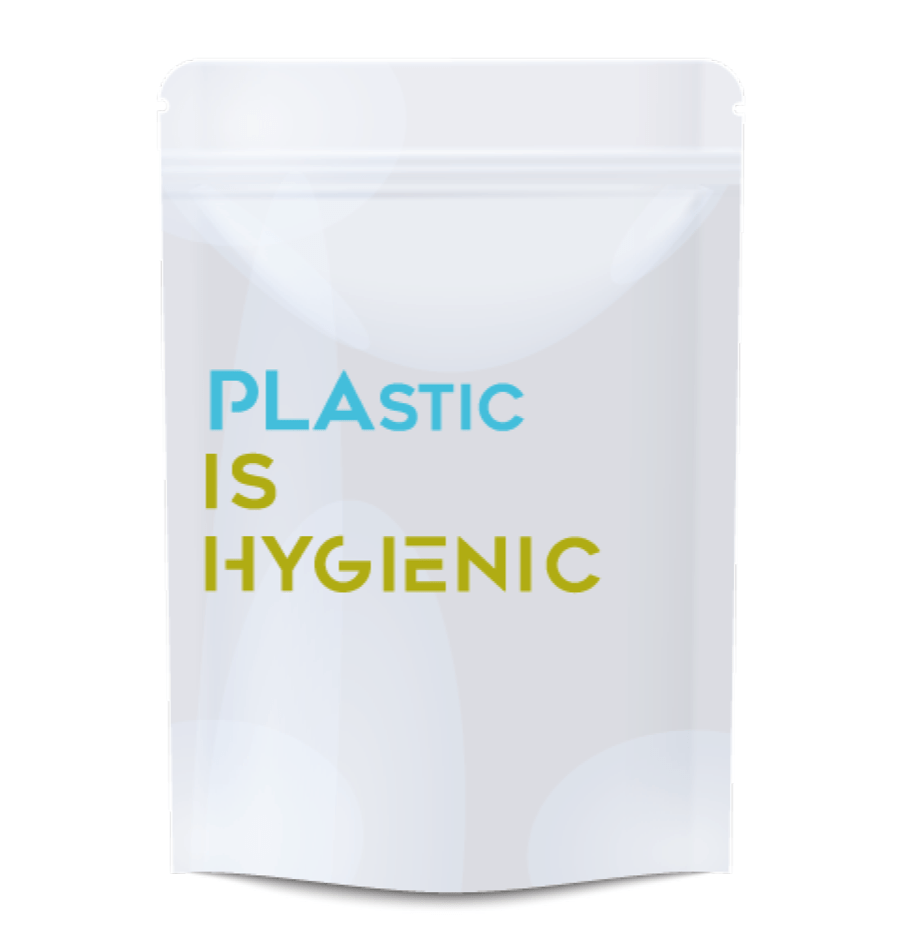 What do you use it for and why?
Plastic is widely used in industry. Plastic packaging is essential to meet hygiene standards. It provides a protective barrier against contamination, preventing large quantities of foodstuffs from ending up as waste. By preventing the proliferation of bacteria, packaging prolongs the shelf-life of food. ​
Bananas wrapped in perforated plastic film increase their shelf-life by
As plastic is both cheap and lightweight, plastic packaging has a lower carbon footprint than either glass or aluminium.​​
*Source : McEwen Associates/ Flexible Packaging Association's (FPA)
" The Value Of Flexible Packaging in Extending Shelf Life and Reducing Food Waste "
Out of the 8.3 billion tonnes of plastic produced worldwide between 1950 and 2015 :
* Source : Production, use, and fate of all plastics ever made Roland Geyer, Jenna R. Jambeck and Kara Lavender Law
4.9 billion accumulated in landfills or in natural environment, i.e.
59%
2.1 billion was stored or used, i.e.
25%
0.8 billion was incinerated, i.e.
10%
Only 0.6 billion was recycled, i.e.
6%
What happens to it afterwards?
According to Science Advances magazine, scientists estimate that out of 8.3 billion metric tonnes of virgin plastics produced to date, approximately 6.3 billion metric tonnes have ended up as waste. 9% of this waste was recycled, 12% incinerated and 79% disposed of in landfills or dumped in the natural environment.​
is the plastic recycling rate in France excluding bottles and containers.
Although recycling is becoming more widespread, the figures are still low. Every year, more than 8 million tonnes of plastics end up in the ocean. Finding new more environmentally-friendly ways of disposing of plastic has become a major societal challenge.​
*Source : CITEO "Chiffres clés du recyclage des emballages ménagers" in 2018
" Managing plastic waste is a major challenge that requires a global approach on a global scale. It involves rethinking plastics chemistry, product design, recycling strategies and consumer use. "
Jenna Jambeck, associate professor and director at the University of Georgia
What alternative solutions exist?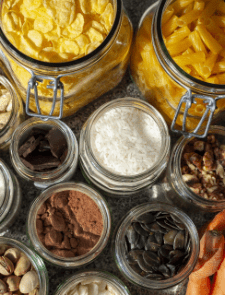 Reduce
Individual actions are considered to be the most effective solution (83%) including cutting the amount of waste produced (48%) - Source: Harris Interactive opinion poll - Ca m'intéresse magazine, September 2019.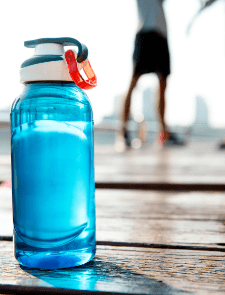 Reuse
Some packaging such as eco cups are reusable. However, the must not end up in the bin too soon! It needs to be reused between 10 and 40 times (depending on its size). *Source: 4 types of drinking cups used at events: Life Cycle Assessment and Eco-Efficiency Analysis.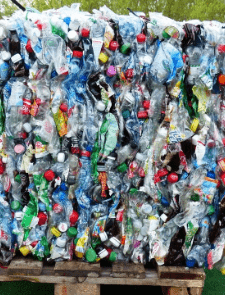 Recycle
In France only 4% of plastic packaging (excluding bottles and flasks) is recycled. Many plastic items are too thin, too small or too heavily soiled to be recycled. *Source: CITEO Key figures for household packaging recycling (2018)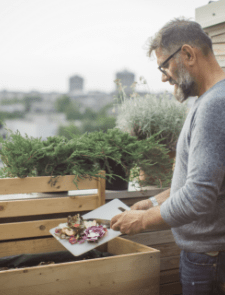 Compost
Today, householders who sort their bio-waste can reduce the quantity of RHW by 30%. If we add compostable plastics to bio-waste, it would drop by an extra 17%! It also would gain a new lease of life becoming compost or being converted into energy.
The seven types of plastic and their lifecycle
To contribute to fighting plastic pollution, the first step is to stop producing or purchasing plastics that cannot be disposed of sustainably – if you have a choice. To help you find your bearings, Carbiolice has compiled a guide to the 7 main types of plastic as well as an overview of the main sorting logos.​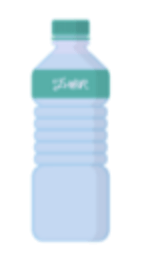 9%
Polyethylene terephtalate
Used to manufacture bottles (water, soda, oil), polyester fibres, films, food packaging. Clear, strong and lightweight.
Recyclable if not soiled ​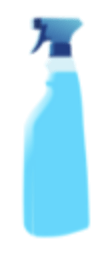 14%
High-density polyethylene
Used to manufacture milk containers, household products. Stiff and hardwearing.
Recyclable if not soiled ​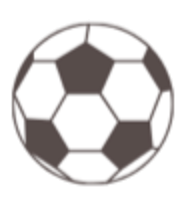 10%
Polyvinyl chloride
Used in construction, medical and electronics. Rigid or soft plastic when plasticizers are added.
Often impossible to recycle due to its chemical content.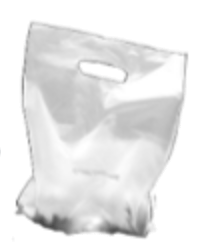 17%
Low-density polyethylene 
Used to manufacture plastic bags, food wrapping,
milk carton linings. Lightweight, low-cost and brittle plastic.
Not recyclable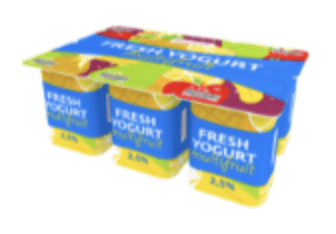 18%
Polypropylene
Used to make bottle lids, furniture, medical and food packaging. Tough and resistant plastic.
Often not recyclable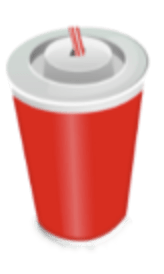 6%
 Polystyrene
Used to manufacture food takeaway containers, plastic cutlery, packaging materials. Lightweight but structurally weak, easily dispersed.
Not recyclable 

26%
Other plastics
Due to the diversity of materials in this category, you need to check the sorting logo for disposal instructions.
The main waste sorting logos​

The Möbius strip symbolises infinity. It has been the universal symbol of recycling since 1970. If the logo has no number, it means that your packaging is recyclable. If a percentage is indicated inside the symbol, it means that the packaging is made with a certain percentage of recycled material and that it is recyclable.

The green dot simply means that the company that has placed the logo on its product has made a contribution to CITEO, the organization in charge of running waste sorting and recycling operations in France. It does not mean that the packaging is recyclable. This logo can be rather confusing. It is no longer compulsory and is due to be phased out.

The Triman, introduced by ADEME, the French agency in charge of ecological transition, is a visual mark to indicate to the consumer that the product (including packaging) should be sorted for recycling. It will be phased in from 2021 to replace the green dot. The Triman should not be confused with the "Tidyman" which simply indicates that the waste should not become litter.

Sorting instructions: these logos often exist side by side with the green dot or the Triman. They provide precise information about sorting facilities. This logo tells you at a glance wheter your plastic tray is recyclable or will end its life in a landfill or incinerator.

Tidy Man: this pictogram is present on your packaging to encourage you to throw it in a rubbish bin and not litter the environment. It is not a proper label, it has purely symbolic value.
What about compostable plastics? ​
Regarding compostable plastic sorting, there is a wide variety of logos which are not always that clear. The consumer needs to study the logos carefully to be sure that the object is really suitable for home composting.  Warning: plastic that can be home composted can be composted in industrial facilities, but the opposite is not true.​