Who is Carbiolice ?
52% of packaging are difficult to recycle, because they are too small, too thin or soiled… And yet, plastic is difficult to replace!  
At Carbiolice, we are convinced that plastics can be useful without destroying the planet! That's why our 25 employees are committed every day to design innovative and sustainable solutions to improve the end-of-life of plastics.  Discover our Purpose!
Compostable plastic packaging is one alternative among others to fight against plastic pollution. Concretely, with Evanesto® inside, cups, yoghurt pots, trays, pods and other plastic films join your apple peelings and coffee grounds in your composter. This additive allows plant-based plastics (PLA) to be 100% biodegradable, under universal composting conditions (industrial, domestic or methanization).  
Our solution, which is immediately operational, is aimed at large markets: food companies, flexible or rigid packaging manufacturers, but also elected representatives, local authorities or any organization wishing to fight against plastic pollution! 
Resulting from 7 years of research and backed by some 20 patents with international coverage, our innovation is a world first that has enabled Carbiolice to be recognized as the 2019 most innovative European biotech, awarded by the European association EuropaBio. 
Carbiolice, 15 years of industrial expertise in the biodegradation of bioplastic
Set up of an industrial line of biodegradable compounds by Limagrain Ingredients
Carbios, the inventor and owner of the enzymatic biodegradation of plastics launched Thanaplast™ , a collaborative research project with different academic and industrial partners such as Limagrain Ingredients. The success of this project gave birth to Carbiolice a few years later … 

Creation of Carbiolice, committed and experienced start-up for plastic biodegradation.
Signature of a structuring development and supply agreement with Novozymes, world leader in enzymes production, supporting the launch of Evanesto®.
---


Carbiolice  is the fruit of the shared, complementary ambitions of Carbios, a green chemistry company developing enzymatic technologies, the investment fund SPI managed by Bpifrance to support projects' industrialization and Limagrain Ingredients, a global seed company.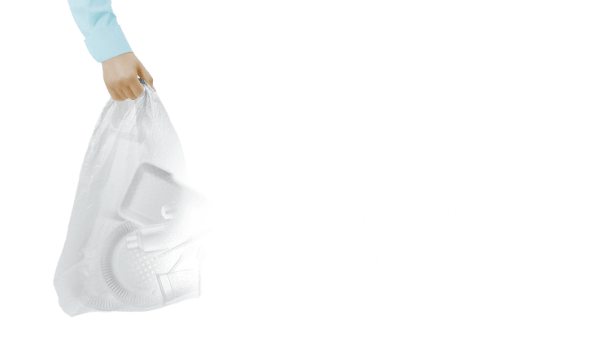 What if your yogurt cup ends up in your compost bin? Evanesto® is a universal and innovative solution to transform bioplastics (PLA) into compost even in domestic conditions.
For more information