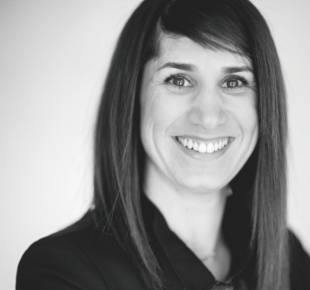 Nadia AUCLAIR
President of Carbiolice
« At Carbiolice, we believe that complementary solutions are necessary to fight effectively against white pollution. 52% of packaging is indeed difficult to recycle because they are too small, too thin or soiled.
Compostable plastics packaging is an alternative among others to improve such products end of life. Every day, we are 25 people committed to design new solutions for sustainability. After 7 years of research, we have developed an innovative and universal solution, named Evanesto®, a powerful additive, based on an enzyme that will make all PLA-based compounds fully compostable.
With Evanesto® inside, a new generation of products become fully compostable in industrial and domestic composting conditions. These upgraded materials help the collection of food waste and generate value through composting or methanization.
We are convinced that plastics can be useful without destroying the planet! »
Carbiolice, a 15 year-old expertise in biopolymers and industrial experience
Set up of an industrial line of biodegradable compounds by Limagrain Ingredients.
CARBIOS, the inventor and owner of the enzymatic biodegradation of plastics launched Thanaplast™, the collaborative research project with different academic and industrial partners such as Limagrain Ingredients. The success of this project gave birth to Carbiolice a few years later…

Creation of Carbiolice, committed and experienced start-up for plastic biodegradation
Signature of a structuring development and supply agreement with Novozymes, world leader in enzymes production, supporting the launch of EVANESTO®.
---
Carbiolice is the fruit of the shared, complementary ambitions of Limagrain Ingredients, a global seed company, CARBIOS, a green chemistry company developing enzymatic technologies, and the investment fund SPI, managed by Bpifrance.
CARBIOLICE Innovation
EVANESTO® an enzymated concentrate to make PLA products FULLY COMPOSTABLE
PLA: A bio-polymer substituting petroleum-based plastics (PS, PP, LDPE)
100% BIOBASED
Made from renewable resources such as sugarcane
BIODEGRADABLE
According to EN 13432 in industrial composting
SMALLER CARBON FOOTPRINT
Versus tradtional oil-based plastics
VARIOUS APPLICATIONS
Offering similar physical and chemical features than traditional plastics
EVANESTO® inside improve plastic circular economy: