What if your yogurt cup ends up in your composter? 
Evanesto® is a universal and innovative solution to turn bioplastics (PLA) into compost even from home. In less than 200 days, faster than tree leaves degradation collected in a garden, the bioplastic will disappear in your home compost bin without micro particle and without toxicity for your compost. Evanesto® fights thus against the plastic waste accumulation and is part of a sustainable development approach.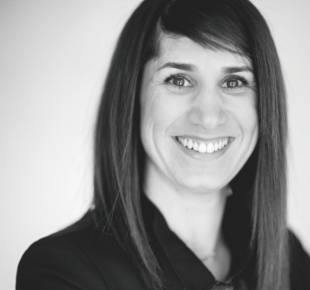 Nadia AUCLAIR
President of Carbiolice
Every year, 8 million tons of plastics end up in the oceans and if nothing changes, by 2050 there will be more plastics than fishes…  
And yet, plastic is hardly replaceable! It is a lightweight material that reduces fuel consumption; a protective material that limits contamination and extends the life of food and reduces food waste. 
Carbiolice, backed by the protection of some twenty patents with international coverage, has developed Evanesto®. This revolutionary solution makes plastic disappear after use and thus radically solves the largest issue of the plastic: its end of life.  
This solution makes plant-based plastic (PLA) 100% compostable with organic waste, even from home.  
Concretely, with Evanesto® inside, cups, yoghurt pots, trays, capsules and other plastic films can join your apple peelings and coffee grounds in your composter.   
Evanesto® comes in the form of a natural enzyme-based additive, easy to integrate during the manufacturing of the plant-based plastic product. 
100% safe and effective, it only starts acting when the product is in the composter, accelerating its complete biodegradation with no residual particle.  
Our solution, which is immediately operational, is aimed at large  markets: food companies, flexible or rigid packaging manufacturers, but also elected representatives, local authorities or any organization wishing to fight against plastic pollution! 
Stay tuned and find here all our articles
A person in France today consumes 168 yoghurt pots every year. On a global scale, this amounts to 14,910,000,000 kg per year or 473 kg consumed per second! What can we do with the billions of pots consumed each year? Is there an alternative to plastic for these containers?
Biodegradable bio-based plastics seem like THE great alternative to reduce plastic pollution. But in light of demographic explosion, with land and water becoming strategic global issues, what impact will the increased production of bio-based plastics have on agricultural land?