10.01.2020
Why sort our bio-waste?
Bio-waste is organic waste such as leftover food, kitchen scraps or green plant waste from the garden. It represents a third of our refuse, so is a major opportunity to reduce our waste! Regulations are in the pipeline… but in the meantime, here are five good reasons to start giving our vegetable peelings and other kitchen scraps a better end right now!
Bio-waste is the organic waste derived from natural plant or animal resources. It mostly consists of kitchen scraps (such as vegetable peelings and other kitchen scraps) and green waste from the garden (hedge trimmings, grass clippings, dead leaves, etc.).
When bio-waste is not collected for composting (which may or may not involve methanisation), it is collected together with residual household waste (RHW). It is then generally incinerated (and since bio-waste consists of 60-90% water, this amounts to burning water…) or buried in a landfill. This generates emissions of methane, a gas that is 25 times more harmful that carbon dioxide.
Three years to go before the deadline of the Energy Transition Act
THE regulations that will change our everyday habits…and the volume of our garbage!
Today, around 4 million people in France have a specific bin at home for organic waste. Their local authority organises the sorting and recycling of this waste, just as it does for glass and cardboard. Each year, French households as a whole produce 18 million tonnes of bio-waste. Approximately 30% of households sort their organic waste (25% by home composting and 5% through a segregated waste collection system).
But this is about to change: in the years to come, a growing number of local authorities are expected to provide this service! This is because the Energy Transition Act (17 August 2015) set an objective of generalising source separation of bio-waste by 2025. Every citizen must be provided with some means of disposing of their bio-waste without throwing it out with the residual household waste. The European Union confirmed this new obligation in 2018 by adopting the Circular Economy Package, bringing back the deadline to 31 December 2023.
As with all of the other types of waste, the most pressing priority is still to limit our over-consumption by trying to eliminate food wastage (some bio-waste can be avoided, such as foodstuffs that could have been consumed. According to ADEME, the amount of uneaten and wasted food represents 29 kg per year and per inhabitant!). It is also essential to ensure segregated sorting of food waste so that it can be composted or methanised.
Here are five good reasons to start giving our vegetable peelings and other kitchen scraps a better end right now :
No.1 A sizeable reduction in the volume of our waste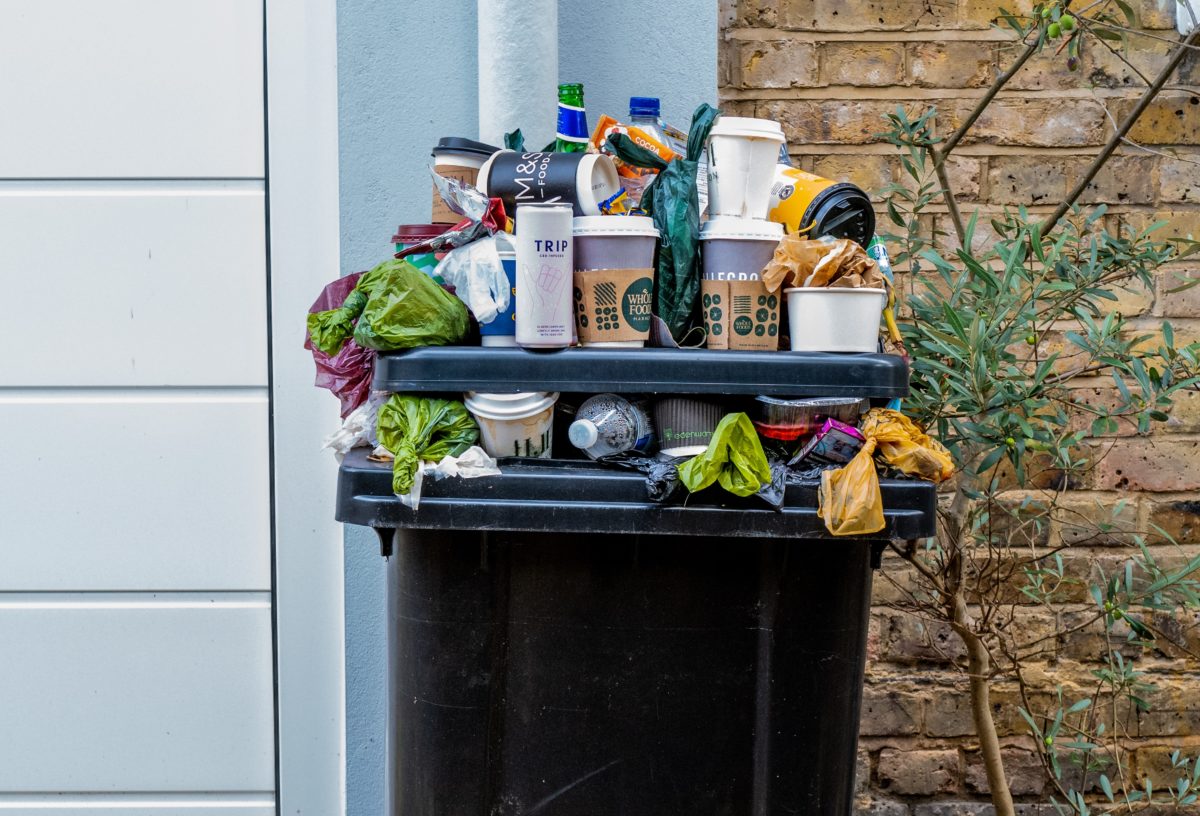 According to ADEME, bio-waste represents 30% of our residual household waste (RHW). By developing compostable bio-sourced plastics, we could even increase this figure by 17%! Overall, it would almost halve our refuse…
By speeding up the biodegradation of compostable, PLA-based plastics, the Evanesto® technology makes it possible to break down not only apple peel and coffee grounds but also plastic cups, yoghurt containers, food containers, capsules and plastic films. In less than 200 days, even in a home composter, it converts them into compost with no residue or toxicity.
Sorting bio-waste will also reduce the cost of treating household waste and help lower household waste-collection taxes!
No.2 An improvement in soil health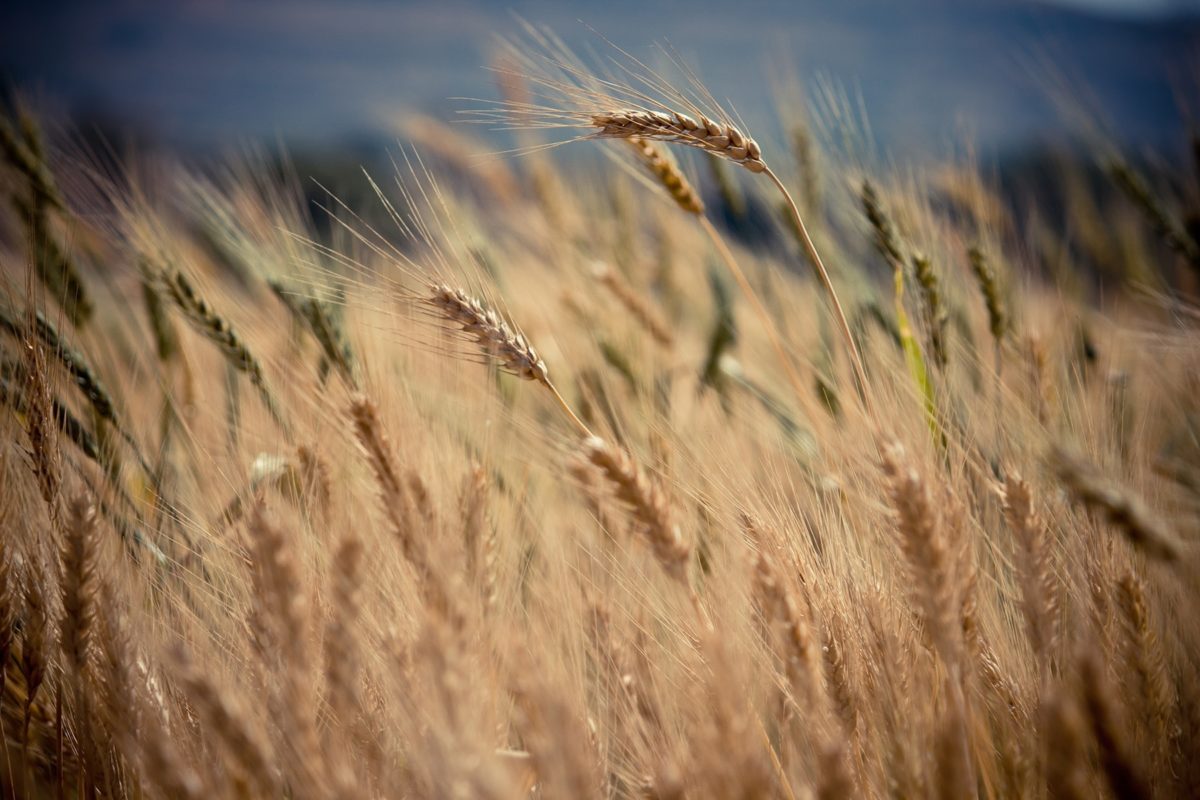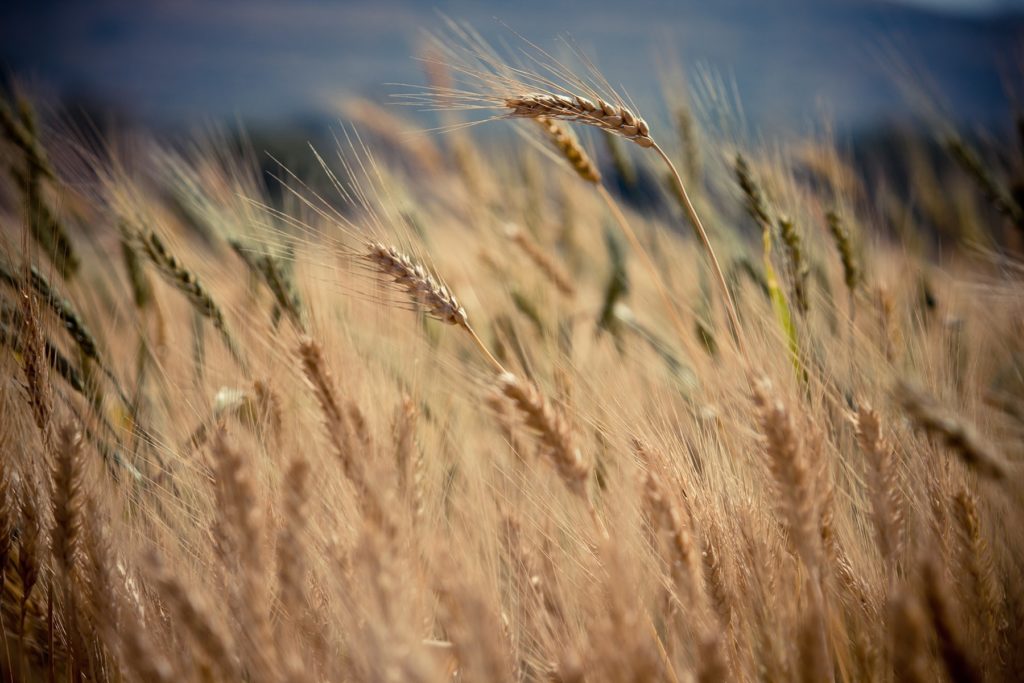 Land-filling organic waste in rubbish tips results in pollution. Once bio-waste has been buried and compacted with the other waste, it decomposes and leaches an aqueous solution known as a "leachate". These solutions can contain toxic, polluting substances generated by macerating with the other waste.
Bio-wastes, however, are derived from organic sources and should be returned to the soil to enrich it and protect it. Source-segregated bio-wastes are recycled and can be used to produce a natural, nutrient-rich fertiliser. By composting bio-waste, we obtain a material that is an organic soil conditioner. For example, it enhances soil fertility and its ability to capture carbon and retain water (this is mainly due to the richer microbial activity, which yields a granular material that is permeable to air and water).
This is good news, given that an average 40% of French soils display a deficit of organic matter. Right from year 1, the compost makes up for the land's deficit of resources (resources in potassium, nutrients, etc.). It will also help reduce the use of dangerous products, soil additives, hormone-disrupting chemicals, etc. The soils will then be richer and less diseased; their water retention will increase and nutrients will diffuse more easily and quickly through the soil…
Learn another four good reasons to start composting!
No.3 Composting bio-waste for carbon capture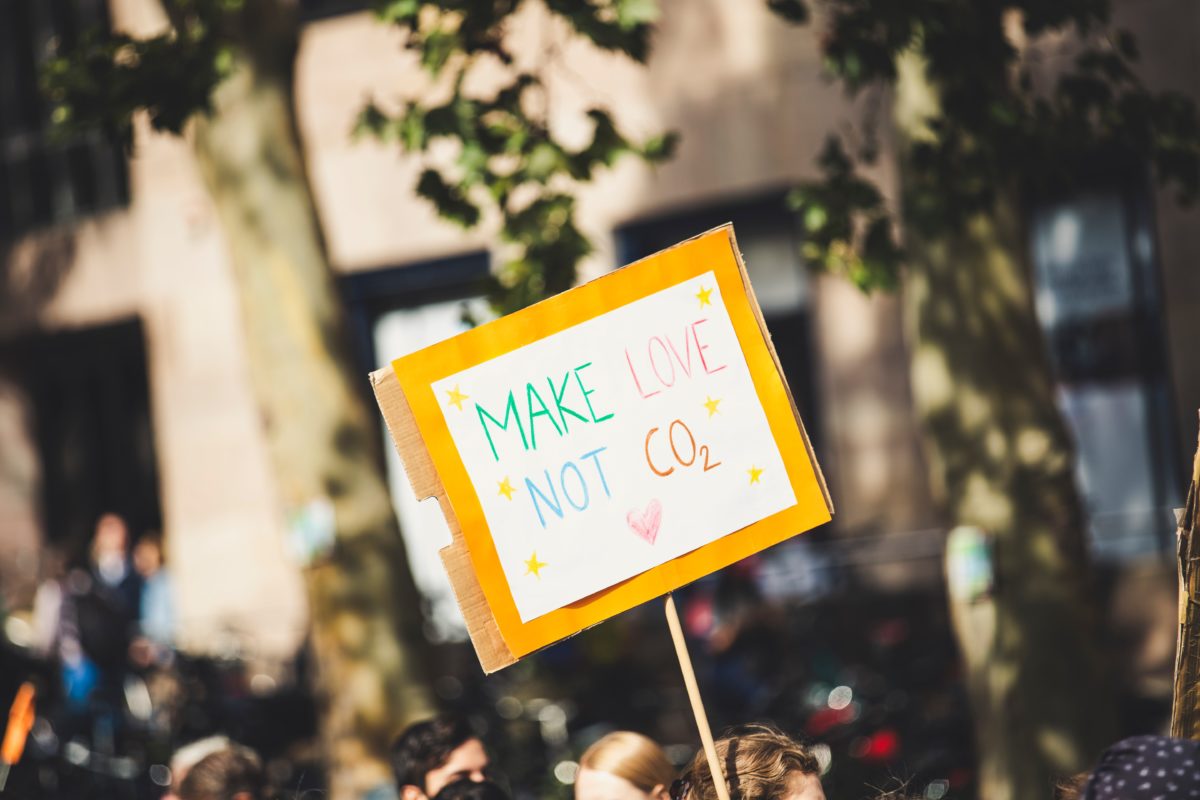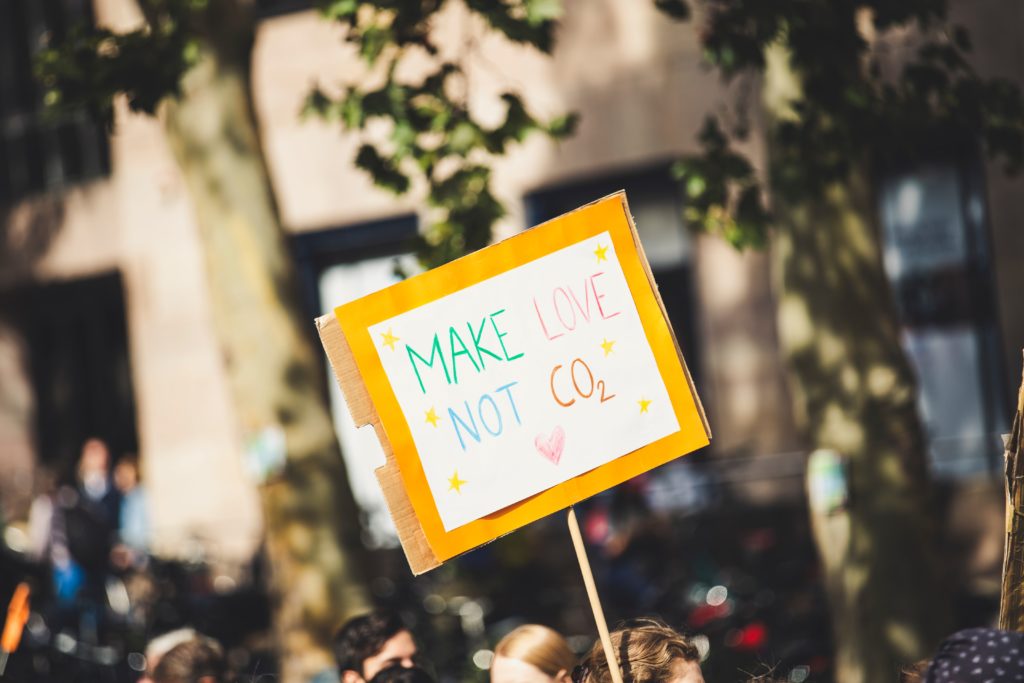 The compacting of waste in a rubbish tip also causes fermentation of the bio-waste in an anaerobic environment. This fermentation creates favourable conditions for the emission of methane into the atmosphere. This gas has 25 times the global warming capacity of CO2. According to the Bureau de Recherches Géologiques et Minières (BRGM, the French government geological survey), around 7% of the methane emissions in France come from waste storage facilities. There are capture systems that can recover part of the methane emitted by the landfills and prevent its dispersion in the atmosphere, but these systems do not capture all of the gases released by landfills.
Thanks to the natural fertiliser produced by composting bio-waste, adding compost to the soil can increase the amount of carbon stored through plants. Scientific studies show that increasing the carbon in the soil by 0.4% would offset a year's worth of human-induced greenhouse gas emissions.
No.4 Energy production with bio-waste
To methanise bio-waste, it is placed in a tank (known as a methaniser) in an anaerobic atmosphere. Then higher temperature over several weeks initiates fermentation and hence the production of methane. Depending on the facilities, this gas can then be used to produce heat, electricity or fuel, all of which can replace fossil fuels. The digestate can be used as a fertiliser on farming land, or composted.
No.5 Create jobs in organic waste recycling sector
The various methods used to treat organic waste are all aimed at boosting regional development.
They help establish local alternatives for producing renewable energy and using eco-friendly methods to treat bio-waste.The development of a local bio-waste recycling sector helps create local businesses and jobs. It can also strengthen ties between urban areas and the farming community.
So how do we start sorting our bio-waste?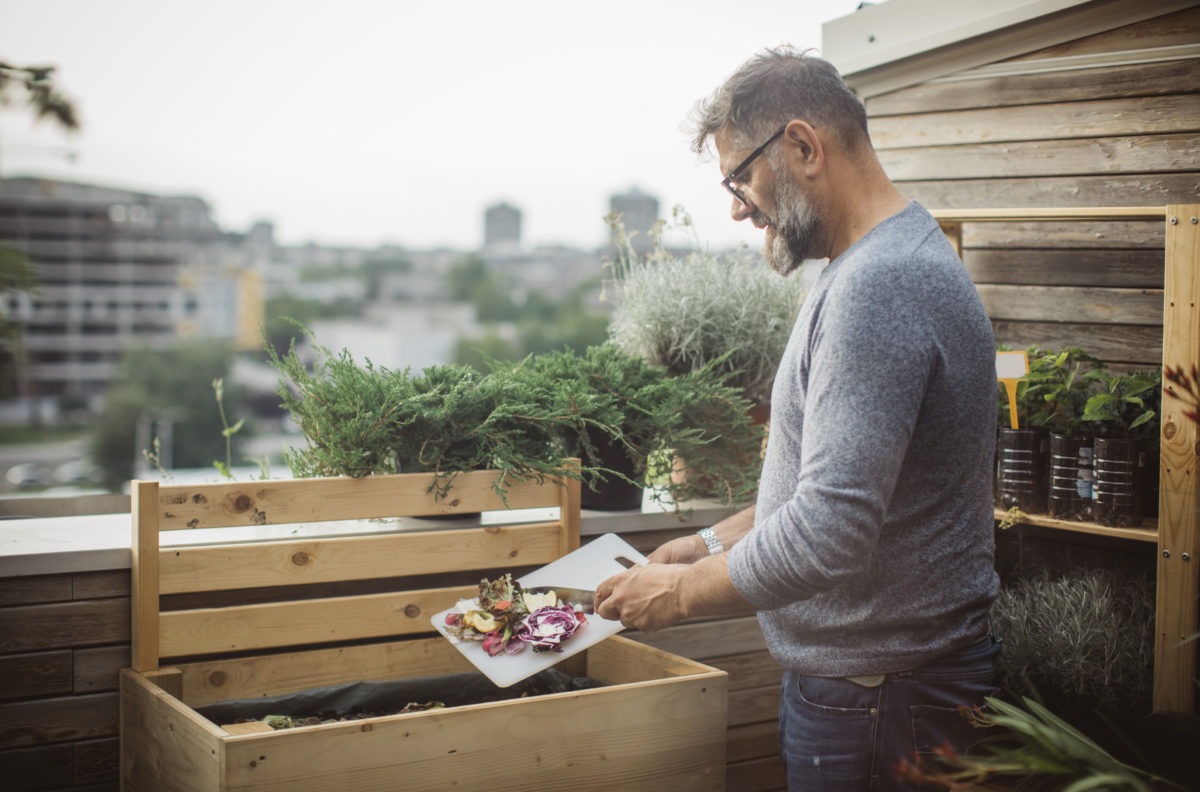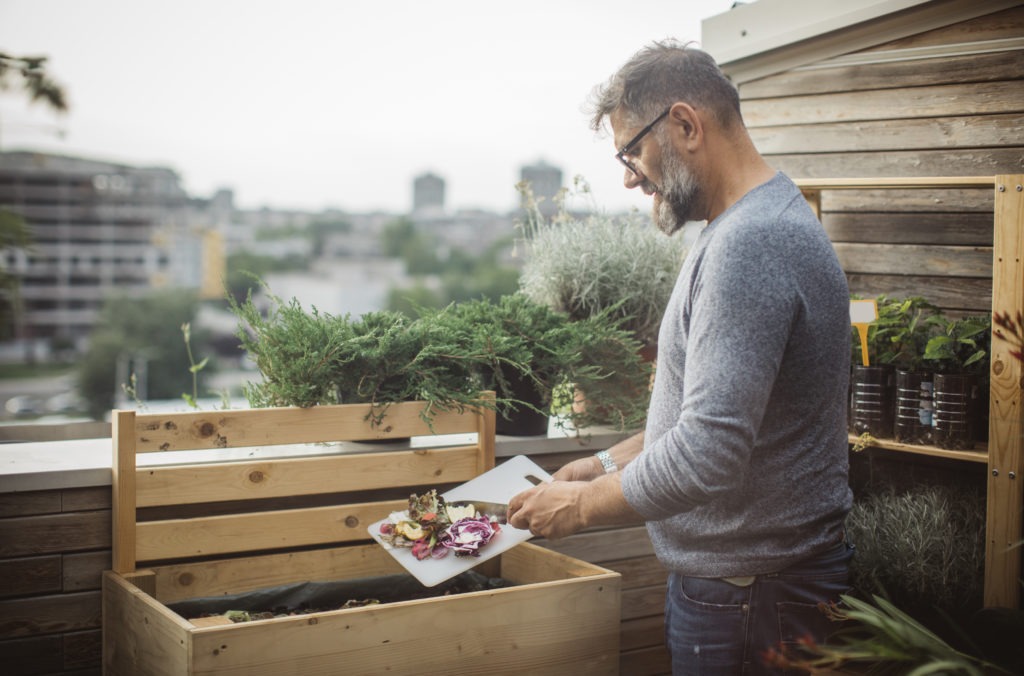 Formal cooperative arrangements between municipalities are in charge of managing waste. They are therefore responsible for organising the development of source separation of bio-waste. France's Energy Transition for Green Growth Act ("LTECV") provides that "each citizen has access to a solution that enables them not to throw their bio-waste out with the residual household waste".To achieve this, each local authority can choose the method best suited to its local area: a separate waste collection system and/or a local waste management solution.
In France, some local authorities already distribute worm (compost) bins free of charge or sell them at a reduced price. And if you can't compost your organic waste at home, don't worry, you can use a communal worm bin!Communal composting can be done in cities or in the country. It consists in promoting the domestic and collective management of composting in a neighbourhood, a school or at the foot of an apartment block. Worm composting has recently become a group activity, too.It is also an excellent way to foster social bonding!
Today, more than 100 local authorities in France have set up segregated waste collection in their area. Inquire about your local authority's initiatives in this area: if it isn't already in place, it shouldn't be much longer. And if you're impatient to get started, either at the bottom of the garden or inside your house, everyone can still recycle their bio-waste: read about city-dwellers' composting efforts, even in an apartment!
Source : https://www.zerowastefrance.org/demarche-zero-waste/composter-et-trier-les-biodechets/ 
These articles may interest you
It takes 1 second to make a plastic bag that is used for 20 minutes on average before being thrown away. It then takes 1,000 years for the bag to decompose if it's discarded in the environment. Because time is running out for our planet, here are 4 great solutions to fight plastic pollution now!
PLA is 100% bisourced and biodegradable, one of the first renewable polymers to compete with traditional polymers in terms of performance and environmental impact! Because it emits three times less C02 emissions and is already on the market, PLA could very well reconcile plastic with the planet. Here's everything you need to know about this bioplastic.
Who said that the shoemakers' wives go barefoot and doctors' wives die young?
Carbiolice has 25 employees, and if professionally we are experts in biodegradation, personally we are also experienced composters! Discover the testimonies of Juliette, Laurent, Clémentine, Adeline, Chloé and Ludivine, all employees of Carbiolice, who agreed to be interviewed during this national week of composting!